One20 Lunch Club
Inaugural meeting, 25th February, Fredricks Hotel, Maidenhead
Come and join the club!
High quality structured networking with two FREE prize draws - reach almost 200,000 readers in Berkshire.
Sponsored by the Advertiser and Donald Reid Group
---
Annual Chamber Dinner Dance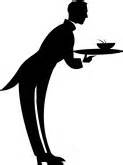 5th March 2016, Fredricks Hotel, Maidenhead
A Special Guest will be present!
Always a great, well attended event. Eat, drink and enjoy exclusive networking at the highest level.
SD Displays are gold sponsors for the Annual Dinner Dance
---
Breakfast Club
Inaugural meeting, 11th March, Fredricks Hotel, Maidenhead
Come and join the club!
Networking at it's best over breakfast.
Contact admin(at)maidenhead.org.uk if you'd like to sponsor this event
---
Google's Digital Garage
18th May, Holiday Inn Maidenhead (Gold sponsors)
Update your digital skills from this multimillion pound initiative from Google
Make the most of the web and propel your business forwards.
Holiday Inn Maidenhead are gold sponsors